Bavarian Master Works is a Calgary owned Roofing and Siding company specializing in Flat Roofing, Slope Roofing, Siding, Eavestrough, and Custom Wood and Metal projects. As a company fixated with quality and high standards, B.M.W. Exteriors ensures that every project we handle is met with superior excellence and long lasting protection that will preserve your home inside and out.
Being a family oriented business, B.M.W. Exteriors is committed to customer satisfaction and dedicated to accommodate any situation thrown at us. Our administrative and estimating systems are implemented and designed to guarantee every step is smooth and easy, making the time between calling and starting as brief as possible.
At B.M.W. Exteriors, we are devoted to providing you with the highest quality products and solutions that the market has to offer. With such well-known suppliers as Monarch, Kaycan, and Consolidated Gypsum; our quality speaks for itself.
B.M.W. Exteriors is excited to deliver the highest quality product at an affordable price and in an admirable time frame. If you would like an estimate, need a project outlined, or even quality control help, then feel free to contact us today.
Sed pretium, ligula sollicitudin laoreet viverra, tortor libero sodales leo, eget blandit nunc tortor eu nibh. Nullam mollis. Ut justo. Suspendisse potenti.
Arthur Lee
Founder / Head Chef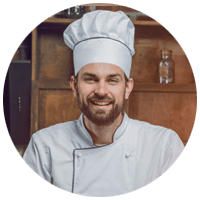 James Lee
Co-Founder / Chef